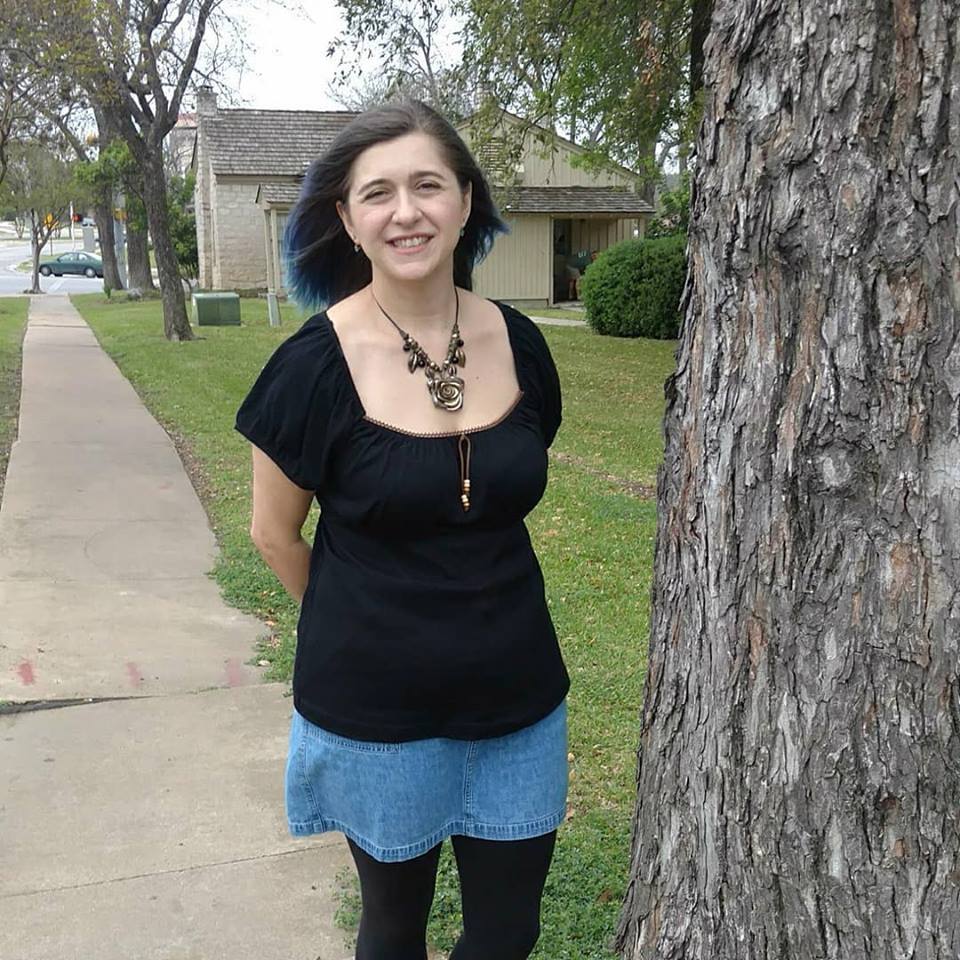 Well, I made it.
It took me 447 days, but I have lost the 25 pounds I set out to lose. My weight's now in the healthy range for my height, and I can wear all of my cute dresses again. Right in time for spring!
While all of that is a bonus, the ultimate plan was to bring my weight down into a more healthy range. I significantly changed my eating habits by opting for more vegetables and protein. I have eliminated most dairy (cries) and most refined flour and sugar. For those days when I want cookies, I have a cookie… and I make it last as long as I can. Last night, while watching Love, Simon (go see it; everyone, go see it!) at Alamo Drafthouse, I had one fresh-baked chocolate chip cookie, which I parceled out to last the entire viewing.
This has worked really well for me. In the last year, I've given a lot of thought to my attitude toward food. I'm a stress eater BIG TIME, and my go-to stress snacks were sweets like Famous Amos cookies from the vending machine and pastries from any bakery anywhere. Also, I eat when I'm 'bored.' Now, an aside: I'm never really bored. I am busy from the moment I wake up at 5:30 a.m. to the moment I take my melatonin at 10 p.m. But when I'm idle, like sitting at desk writing or researching, I would mindlessly eat whatever I had nearby.
Two things helped me break that habit. The first seems simple, but when you're a grown up and can buy whatever you want at the store, why not buy two bags of Doritos if they're on sale? I don't even go down the chips aisle at HEB any more, and the bakery… I just basically put my head down and run. The second thing that has helped me become more mindful of my eating is a calorie-tracking app called MyNetDiary. Anything I eat, I log into my tracker. That way, I have an idea of how much I'm eating. It soothes my OCD, too, because I love seeing tangible progress in the form of graphs.
I also exercise 4 to 5 times a week, 40-minute sessions each on the elliptical with a goal of 4.5 miles and 500 calories, minimum. I used to run 3 to 4 times a week, but having an indoor, air conditioned fitness center in our apartment complex makes me feel like I'm some kind of rock star!
In regard to my other goals for the year, here's a quick rundown:
Reading Goal: I abandoned If On a Winter's Night a Traveler by Italo Calvino. For all of its ingenuity, I found the whole thing a little too meta. The author kept throwing me out of the story to point out that it was, in fact, a story, and while it was kinda neat the first two times, it soon became tiresome and jarring. I picked up I Am the Messenger, then, by Markus Zusak. Oddly, it was also meta, but in a far more subtle and cool way. That one, I recommend. According to my Goodreads page, I've read 10 books this year — meaning I am 1/3 of the way to achieving that goal.
Writing Goal: I wrote 3,639 words this past week, all on my super-angsty, super-romantic fanfic love story. It's slowly, steadily breaking my heart.
Personal Goal: I'm still learning Korean! We are leaving for Seoul one week from today, so it's time to put some of those words into practice. Knowing me, I'll get by with khamsamnida (thank you) and jwaesonghamnida (I'm so sorry) like I did when we lived there.
That's it for this week. Soon, I will be posting an abundance of food photos, because a bonus to losing weight is that I can now eat EVERY street food while we're in Korea. Ugly corn dogs, here we come!