This is in response to a message I received from an anonymous person on CC. I wanted to respond more fully, so please enjoy the moment in which I became a TaeJin shipper.
There was a backstage interview at the Melon Music Awards, November 29 2016. Taehyung and Seokjin made eyes at each other through the whole thing, and I was like, "Yeah, whatever. They all do that."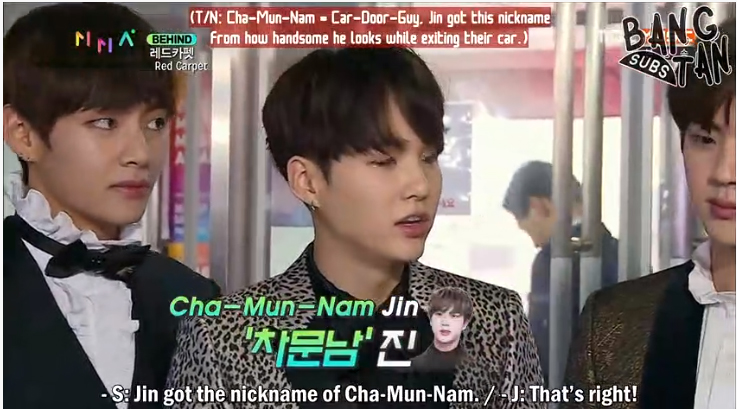 But on the way off stage, very sneaky-like, Seokjin reached over and patted Taehyung's behind.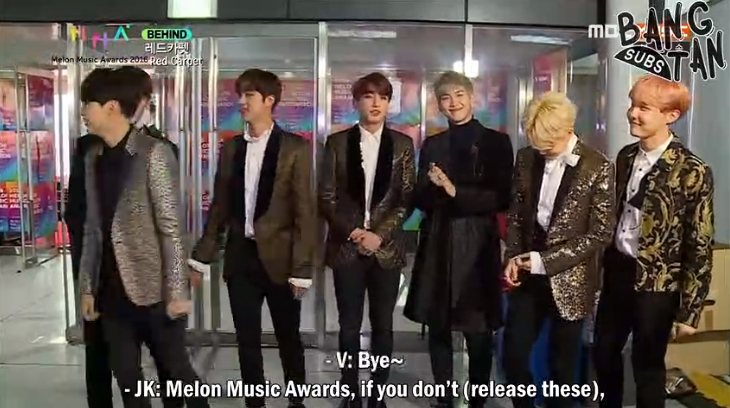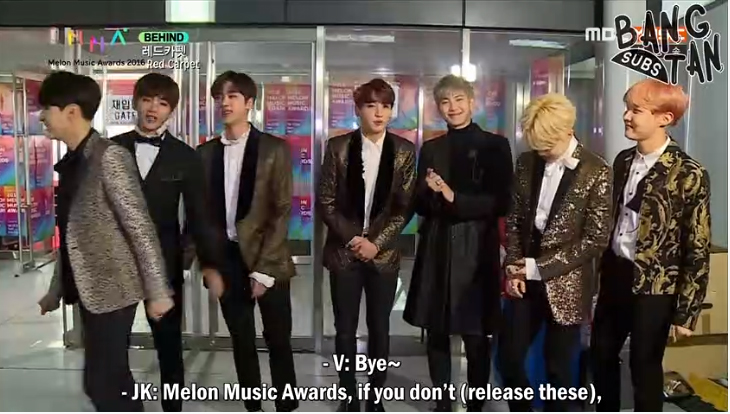 I thought, "Hold up… did I just see that? I rewatched it 100 times. Then I went back and watched previous videos, only to find TaeJin everywhere in the background, doing the same kinds of things all the time! Never when they were the direct focus, and usually when they thought they weren't being filmed. The level of subtle non-fanservice is what made me begin to think there was something else to them, and it's still true. They take pictures of each other, but they don't share them. They sit together on long bus rides and plane trips. The spend time together outside of BTS activity.
Here is the link to the full video that started it all for me:
[ENG] 161129 Melon Music Awards Behind – BTS Cut
I am grateful that you asked the question, and please feel free to ask anything, anytime. You'll never bother me. I enjoying discussing it so much.
I purple you ? always.