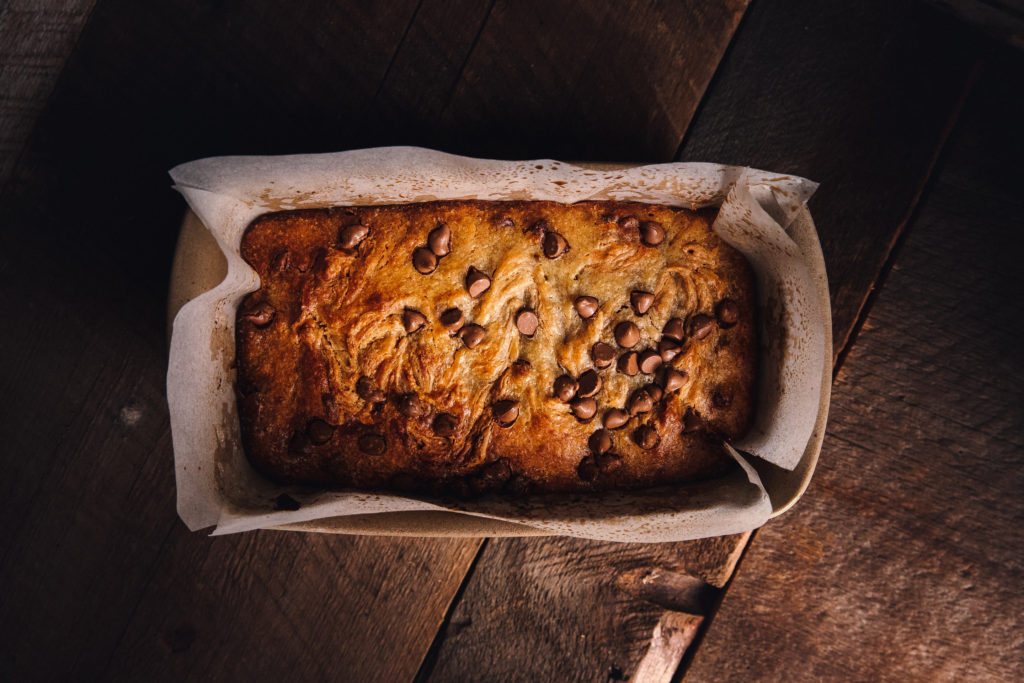 2-3 bananas, ripe, approx 1 1/4 cups mashed
2 cups coconut flour
2 eggs, large
1/2 cup unsweetened kefir
1 1/2 tsp baking soda
2 tbsp monkfruit maple syrup or honey
2 tsp vanilla extract
1 tsp ground cinnamon
1/4 tsp salt
*additional butter or coconut oil needed to grease your loaf pan
INSTRUCTIONS
Preheat the oven to 350 degrees Fahrenheit.
Use butter or coconut oil to grease the inside of a loaf pan (8.5 x 4.5 inch) and set aside (or you can line the pan with parchment paper).
Mash the bananas with a fork in a mixing bowl. Add the remaining ingredients, then use a hand mixer to blend everything together for 30 seconds. Pour the batter into the loaf pan
Cook the banana bread for 50-60 minutes. If the top gets too golden, you can cover with a piece of aluminum foil. Use a toothpick to test that the banana bread is cooked through.
Remove the banana bread and let it cool for 5 minutes in the loaf pan. Then slice it up and enjoy.