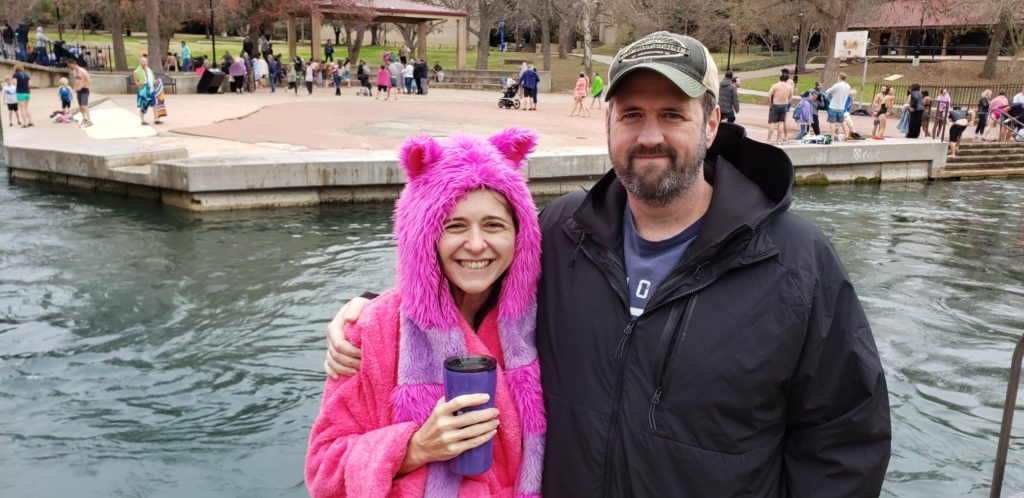 In brief, here are my goals for 2020:

Career Goal
Finish/publish Sea Glass.
Write Pinky Swear.
Create a Writer's Group in San Marcos
Use my blog more – 18 posts in 2020
Reading Goal
Personal Goal
Focus on friends that resonate with the same energy as me.
Give more.
Find a way to manage screen time.
Health Goal
Run the Cap10K
Be Sugar Free
Maintain my current stats and weight
Travel Goal
Honeymoon, here we come! Ireland and Scotland, and then later in the year, take that cruise we won.
In 2019, our family's rough luck continued. My cousin was struck with the same kidney issues that plagued me at the same age ten years ago. Then, she lost her house and all her family's belongings in a fire. Even so, she's such a dynamic, graceful person, she has continued to serve on the Board for our town's Christmas festival. She has been present for our family in other times of crisis, and she has continued to provide for her kids. My cousin has shown us what dedication looks like, and I hope to learn that devotion from her.
At the time of this writing, my Mom's youngest sister is struggling with cancer. She's in home hospice, so we know she doesn't have much time left. Visiting her over the last few days, I've been able to witness another kind of resilience. I've come to realize that our whole family possesses a rare and bright kind of magic. For years, I have dismissed it, but it's rooted within us, deeply and irrevocably. It's time to acknowledge and foster our connection to the earth and to each other. It's our blessing to be present in this time together. That blessing is our fortune and our strength.
My Career Goals feel fairly straightforward. Since I don't need to expand further, I'll dive right into the Personal Goals.
In the last two years, my child grew up right in front of our eyes. They learned to drive, they got a job, they started college, and recently, they moved into their own apartment. They have cultivated friendships, they have a strong work ethic, and they're succeeding in their coursework. To say that I'm proud of them barely begins to cover it.
Yet I must acknowledge that changes in our relationship became challenging, particularly in 2019. We simultaneously cling to one another while balking at the limitations of this mother/child cycle, and only recently did I realize that the fact that they no longer need me is actually a beneficial thing. We did it. They grew up. Now we celebrate!
I mean, I'm still here for them, but our dynamic has changed for the better.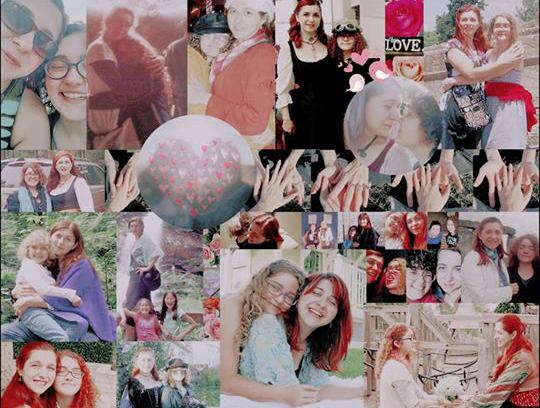 In 2019, an issue continued to bother and perplex me. This pertains to friendships with people who are not being kind or honest with themselves. In my recent life lessons recap, I wrote about how problematic people will never not be problematic. We can either love and accept them as they are, or move on and let them figure things out.
I currently stand at this crossroads. In 2019, concern for these friends became a huge source of stress. The thing is, I don't even think they know they're being so problematic. I won't abandon them, but I've begun to wonder if maybe that doesn't matter. They tend to live their lives unexamined, refusing to address the issues with which they're dealing, refusing to get help, or take help when it's offered. As the main character in my novel Sea Glass said, "I have no time in my life for someone who doesn't appreciate theirs."
Perhaps it's time I took those words to heart. Those relationships need to change.
Also in the Personal Goals category, I want to continue serving our community in volunteer activities. I'm looking forward to becoming more active in PFLAG, and taking on greater responsibility in Sights & Sounds.
Another issue that's grown into more of a bother has been my phone addiction. I'm looking to better manage my screentime in the new year.
Last year, I set a goal to complete 250 lessons in Korean language study. I clocked 329 lessons on Duolingo, though I can't say whether I'm actually more fluent than before. I did learn the words to Epiphany, so I can sing it, Awake, and Save Me at the top of my lungs when they come up on Spotify.
In 2019, I only read 22 books. My goal was 30, but I experienced an odd sort of 'Reader's Block' while finishing From Now On and writing Sea Glass. Nothing I read held my attention because I lived so completely in the world of books I wrote. I love that, but I also love reading. In response, I'm cutting back to 26 books this year, because though I intend to write even more in 2020, reading helps replenish my brain with fresh ideas.
For our Health Goals, we are going to continue to be sugar free, and we're going to add more activity to our health plan. We've been eating a mostly keto diet, and that's been successful, so we'll continue with that until we reach our goal. Once we achieve that, we'll go to a low-carb, low-sugar lifestyle to help maintain our quality of life.
As for Travel Goals, we're getting married this year!! So, we're going on an epic honeymoon to Ireland and Scotland.
I hope everyone has a healthy, happy, and prosperous year. Much love and many healthy beginnings!