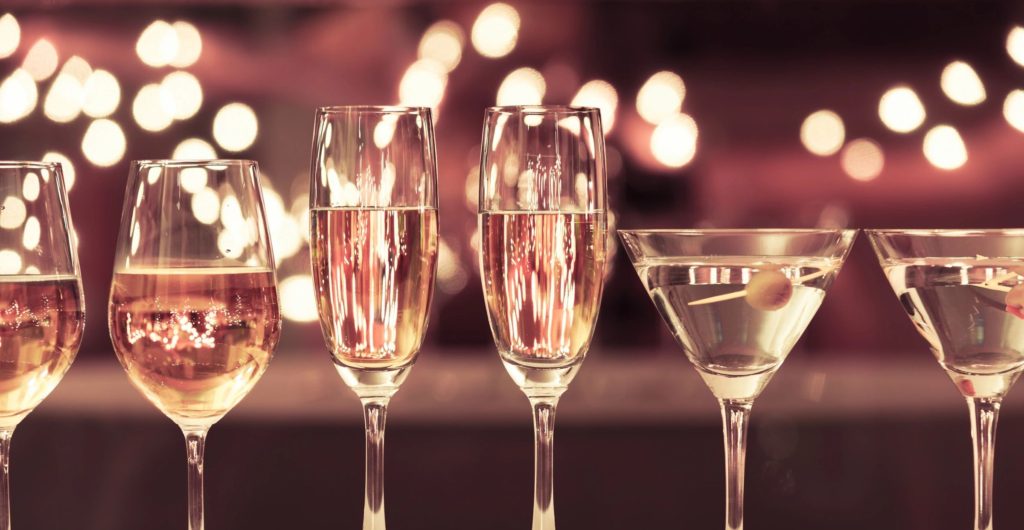 New Year's Resolutions 2018
If I were to judge the success of 2017 by my resolutions, then it would look as though I failed at life. Most of the things I outlined did not come to fruition. For example, I did not finish Elsewhere. But, I did write Answer Me, For Now, Forever, and Wide Awake, which have been unexpectedly successful and unbelievably fulfilling. Also, I wrote over 200,000 words in 2017, and had one short story, Cherry Squid, published in Escape Pod Magazine. Overall, I feel as though 2017 was the most successful year for my writing career so far. Ease Magazine closed, which means I no longer write my travel articles, but I am now a features freelancer for Broadway In America through Bass Concert Hall in Austin.
I did not achieve my reading goal of 42 books, but I did read 28. I'll probably share my overall recommendations and reviews in a separate post, because I have some strong opinions about a few of the books I read last year. I mean, some of them were really strange, and one was outrageously racist… but I'll get to that later.
My personal goal was to study Korean, which I have continued to pursue. I use two language apps: Mondly Korean and Memrise, plus we have begun to watch Korean dramas (highly recommend), and of course, k-pop. Lots and lots of k-pop. My language skills have improved, and I'm excited to be able to put them to use in April when we visit Seoul and Busan.
The big measurable success of the year was that I lost 17 pounds, so that's good news. We created a shareable food blog on Facebook where we can post our healthy recipes.
As for last year's travel goal… We went to Las Vegas, and though it's a place we've both been before, we had the chance to experience it in a completely different and infinitely better way than we had with previous companions. No new stamps in my passport, though. Here's hoping for adventures to new places in 2018.
In 2017, I remained happily in love with the most thoughtful and kind man I've ever met. I feel as though we've won life, so really, any where we go feels like a brand new, wonderful adventure. So as we go into 2018, it's with an open heart for making plans together, and that is simply the most exciting news.
All right, so, here they are, my goals for 2018:
Career Goal
Finish Elsewhere, dammit!
Blog posts – I don't know. Mostly, I wonder if people even care to read my rambling thoughts. Maybe that's not the point? I don't know. It's not as creatively fulfilling as I imagined it would be, so I wonder if I should even pursue it.


Submissions – I have a few short stories to send out. My goal is to place one of them in 2018.
Reading Goal
Paring this back to 30 books for 2018 on my GoodReads Challenge. I think I can achieve that.
Personal Goal
Continue learning Korean, including the lyrics to the BTS song, Save Me. Last year, I learned all of the words to Awake by Kim Seokjin. It took a half a year, but I know it now by heart.
Health Goal
Lose the remaining ten pounds before our trip to Korea in April. Keep working out three times a week so that we can hike in Seoul and Busan. I keep track of my calories and exercise on MyNetDiary app on my phone. It really has helped!
Travel Goal
Same as last year. Go somewhere I've never been before. Come on, Canada!
Last year, my overall life goal was to be more generous. In 2017, I found many opportunities to share more. I joined Leadership San Marcos in order to give back to the community I love so much. We've been far more conscientious about donating money to organizations that support equality and education. Definitely want to continue this resolution for many years to come.
In 2018, my overall life goal is to spend less time with my eyes trained to my phone screen. I feel as though part of the depression and disconnection I've felt in my personal life can be attributed to my hyper-fixation on news and social media. It's a double-edged sword, really, because much of my social interaction online centers around my writing. However, while I'm there, I get exposed to a surprising amount of tangential negativity. In addition, I have become heavily saturated with big-picture political issues over which I feel frustrated and powerless. Right now, my plan is to limit my phone interactions to the early morning when I'm drinking coffee and working on my Korean lessons. Perhaps if I spend an hour of mindful scroll-time (as opposed to the seemingly endless scrolling I do now), I'll feel better about the state of the world.
Mostly, I hope to be the best version of me that I can be. I will continue to write and dream and love with all of my heart, battling fear and doubt along the way. Much love and many wishes for everyone to live their best life, starting right now. Happy New Year to us all!